23.06.2022 | Blog post: 1 REVIEW = 1 TREE PLANTED
We plant trees with #teamtrees in exchange for customer reviews!
Every bit helps to create a better environment for the future. We would like to introduce a new small side-project. For every order-related review that we receive on Google Reviews we will donate one tree planted with teamtrees.org
STEP 1: Place an order | STEP 2: Please follow the link in our email signature to place a review on Google: https://goo.gl/UWgCwv - You can also search for 'XEST Nimmerrichter' on Google Maps and place a rating there!
STEP 3: We will donate a tree plantation with #teamtrees and send you the donation confirmation!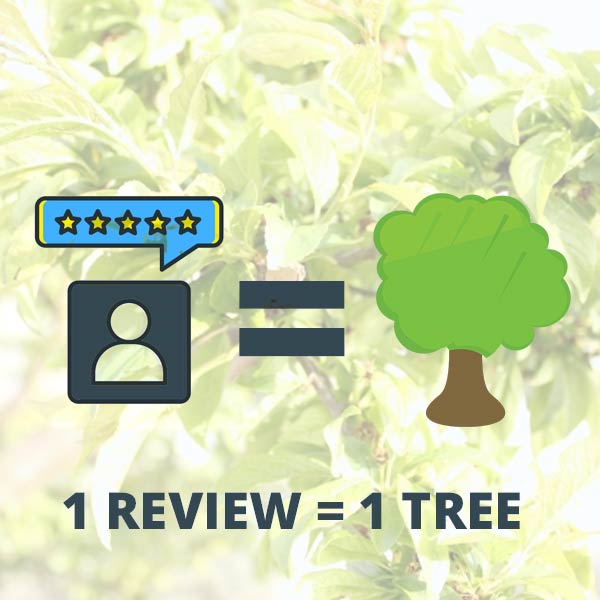 Did you know that the team of XEST is always working on best effort for a sustainable production and order handling? We use CO2 neutral papers only with FSC certificate or European Ecolabel. All our printing inks are heavy metal and solvent free! We chase ideal material recycling and separate waste at our production site.
Also we didn't forget about the delivery. All orders are delivered with hybrid technology vehicles and lightweight close-by deliveries even without the use of any car by foot!
Reduce – Reuse – Recycle – We do our best to contribute for a better environment!
---