17.06.2019 | Blog post: EXPRESS Perfect Binding
EXPRESS Perfect Bind
NEW offer! Fast and reliable perfect binding of your books & magazines. Due to recent requests of publishers & companies dealing with catalogs and magazines we expanded our binding machines with an express-perfect-binder. We glue-bind small and medium volume orders within a few hours! Maximum flexibility ensured.
Proofread Samples - Pre-publication Books - Magazines - Catalogs, whenever you need a perfect bound item you can rely on our fast and flexible service.
Up to DIN A4, Inner pages 100gsm, Cover 100 or 200gsm - Please note we only bind what we print - no materials from customer source.
...or for large volumes we offer PREMIUM books with a large variety of materials and finishing. Just contact us for a tailored offer for your requirements!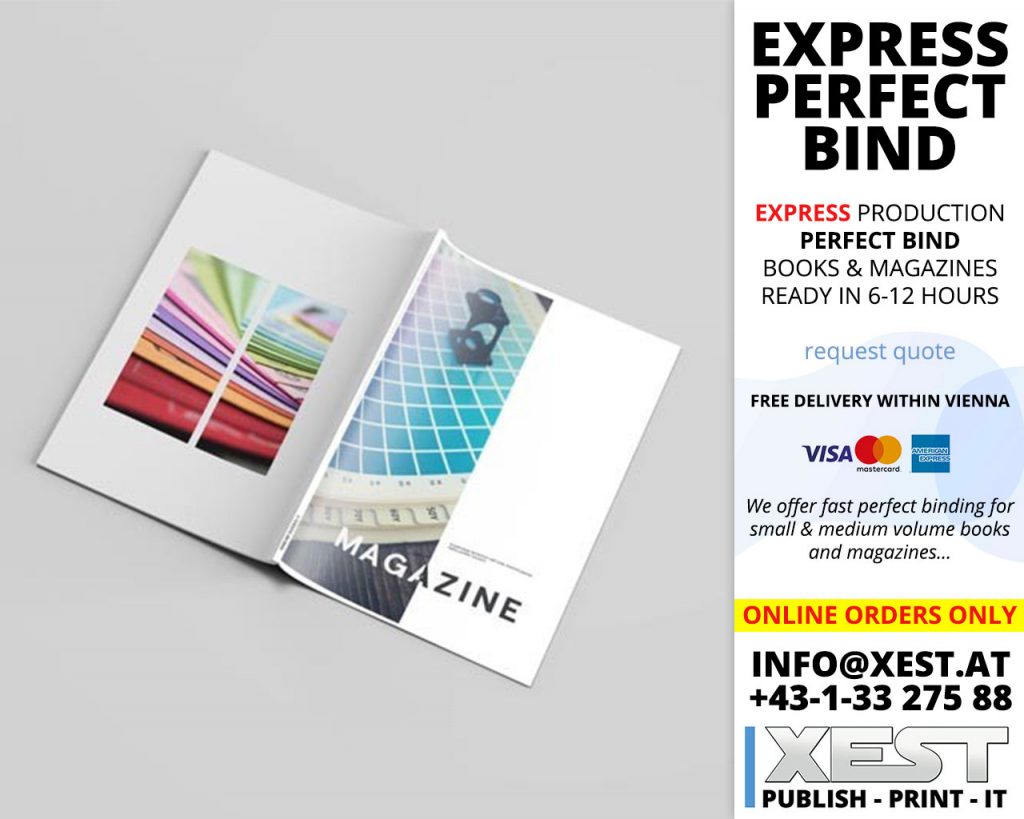 ---